Campaign Story Requirements and Best Practices
In your campaign, you will see requirements in the posting and in the instructions. Your instructions will clearly define how many stories are required and if there are requirements for some or all of your stories. It is very important that you check your instructions before you begin your content creation! Look for these requirements so that you have a story that meets each requirement.
For example, you may see something like this:
Program Requirements
This program is for ONE (1) In Feed Photo with description and FOUR (4) Story Frames
STORIES:

One of your stories should be a still-frame photo. The product should be clearly shown that includes only your required disclosure (AD) and should not include GIFs, emojis, music, links, or stickers.
One story image must be an in-store image.
1 story must include the link with a clear call to action using the provided link.
In this instance, you have 4 stories total due and a specific requirement for 3 of your 4 stories. Keep in mind, that each campaign is unique so you need to reference the instructions for your campaign to determine what your requirements are for your specific campaign.
For Reels campaigns, you will likely see that one required story is to share your REEL video to your stories. You must use your campaign disclosure AD on this and all stories.
Important General Requirements
You should always show your product clearly and authentically in your stories. 
You must always disclose with AD on all stories.
Unless otherwise noted you should tag SoFabFood or SoFabLife using the Paid Partnership tool.
What Are The Different Types of Stories?
For a deeper understanding and examples of each type of story see the Knowledge Base articles below:
What Are Retailer Tie In and In-Store Photos?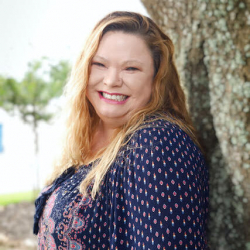 Latest posts by Heather Brummett
(see all)