How To Schedule Posts On Facebook
Did you know Facebook has tools to help you plan posts on Facebook? They have thought starters, calendar view, options to post on Instagram and Facebook if your accounts are connected. Below are some tools available for you to use and how to use them to plan posts on Facebook.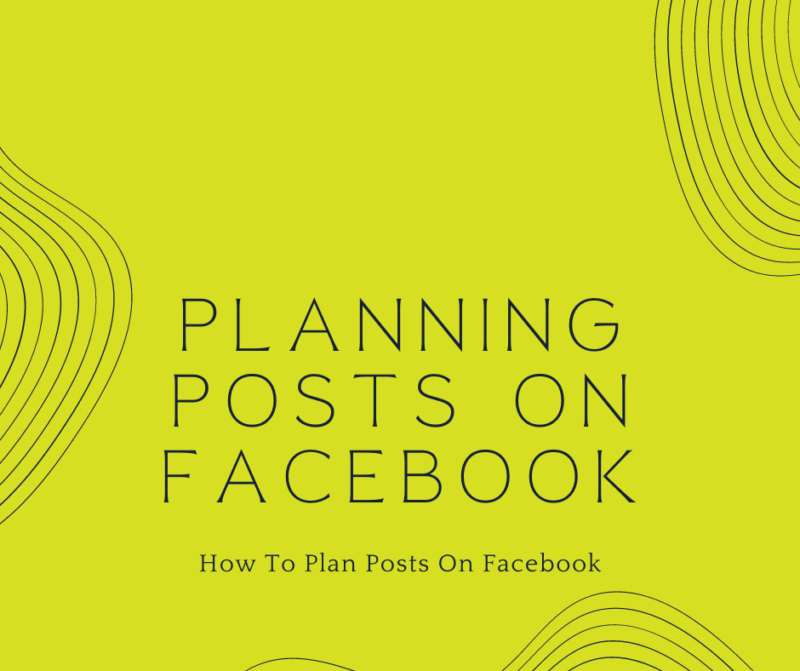 To schedule your content on Facebook you should log in to Facebook and go to your Page.
Click on the Planner option on the left of the screen.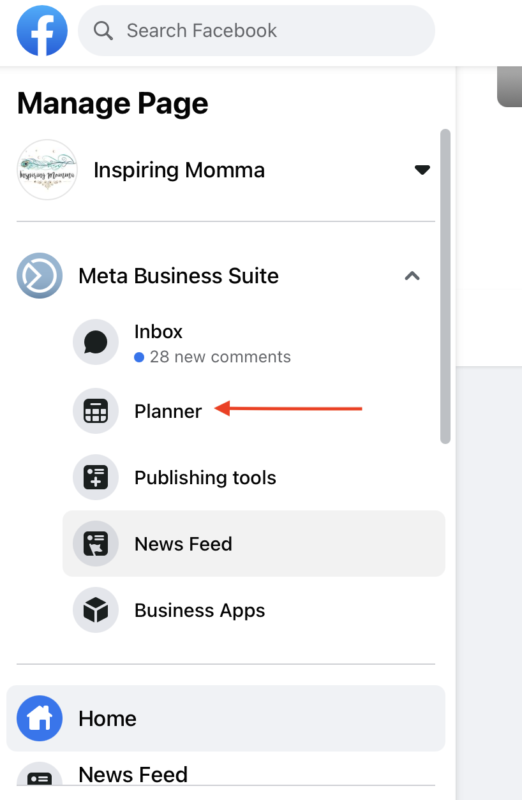 After clicking Planner you will see a new screen open. This is your business suite for your page.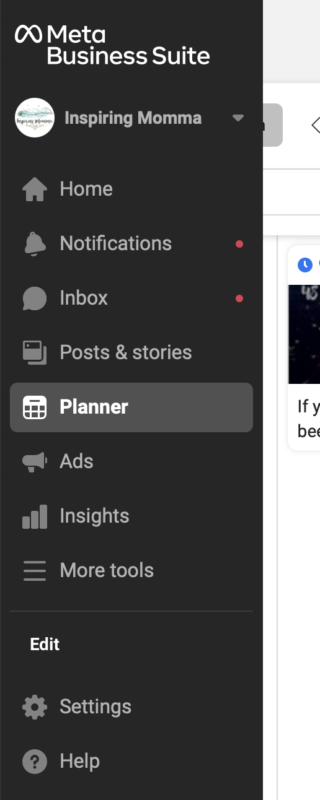 You will see on this page a calendar. This calendar will show you any posts that you have planned and clearly show when it is scheduled to post.
A really cool feature is on the far right. This shows up coming dates to note. Some are big days like Valentine's Day and some are less known days like Pizza Day. This is a great way to plan acording to topics that could be trending that day as well as give you a fun thought starter if you feel stuck.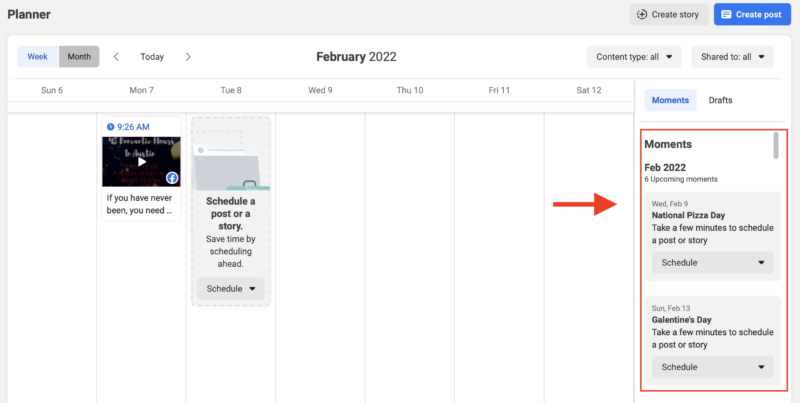 For this example, we can see National Pizza Day is coming up! Do you have any posts about Pizza that you can promote on this day? Schedule it! If you do not, make a fun posting talking about Pizza. You will click on the schedule below National Pizza Day. This will automatically bring up a screen that will allow your to create your content and prefill your schedule date to be the National Pizza Day. You are able to pick your time that you prefer. Pick a time that your content does best. On this page you will add your content, link, image, video, or whatever you would like that celebrates pizza.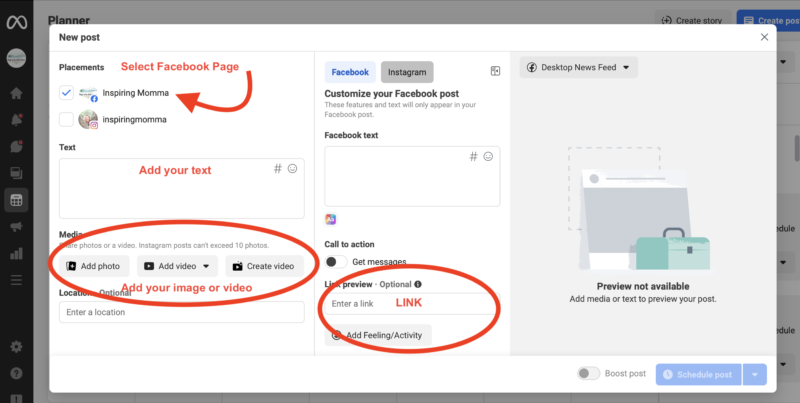 Once you have added all of your content. You can do a visual check and make sure it looks good.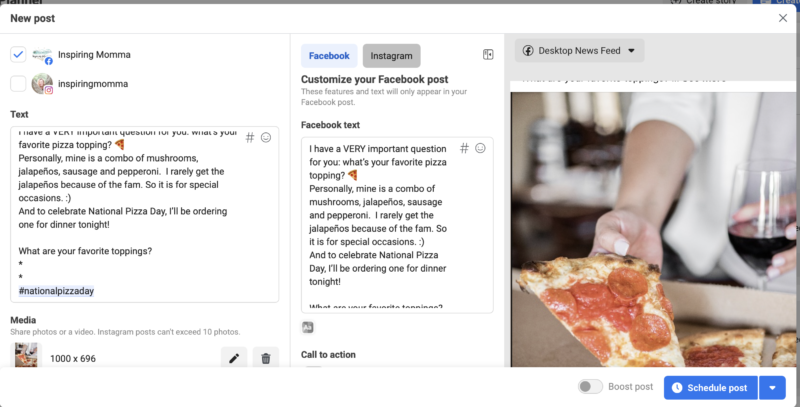 If everything looks good click on Schedule Post in the bottom right.
Then you will see it in the calendar. You will see it under the Moments section and in the calendar for that day.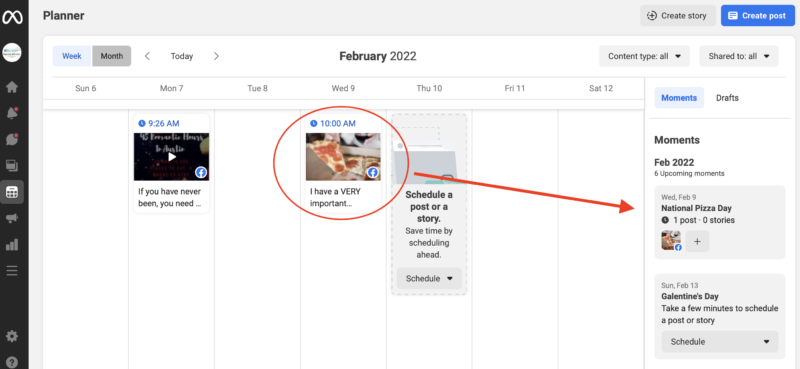 That's it! You are all set for that post and can continue to create more fun content.
Please note: At this time you cannot add the branded content tool using this method so you would need to add it when it goes live.
Current as of 2/2/2022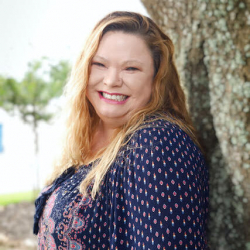 Latest posts by Heather Brummett
(see all)