Using The InShot App To Edit Videos
Once you have created your video and downloaded royalty-free music, you can add the music using a third-party app called InShot. InShot is available in your mobile device's app library and you can use most of the features for free. There is also a paid option with more features.
Using The InShot App To Add Music To Videos
After creating the video click on the music note.
Click on the word Imported.
Then click on Import in the top right corner.
You will have an option to upload.
Click on file if that is how your song is saved.
Once your files are open click on the song that you want to use. Then you will see an option in the app to "save imported files". Click OK.
You will now have the option to use this music. Click the song and then click use.
If there is a specific part of the song you want to use simply drag to that portion on your video.
That's it! Now save your video.
Open Instagram and upload as a REEL.
So that Instagram will "like you" use a few Instagram features like stickers or effects.
You can also hit scale to make your video fit the screen.
Add your caption and you are good to go!
For more details on music and videos see the articles below:
Why Use Royalty-Free Music In Sponsored Content
Where To Find Royalty Free Music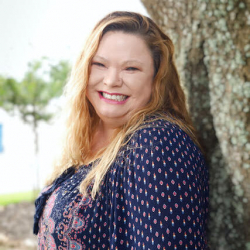 Latest posts by Heather Brummett
(see all)