Campaign Social Share Expectations and Tips
Syndication is the process of sharing your content on a social platform. Syndication of your content is another important part of the success of the program and your content as a whole.
Tips for successful syndications –
Include an engaging photo that connects with the campaign.
Write an enticing text that will encourage your followers to click over to your blog post.
Use engaging hashtags when possible.
Post at times when your audience is most engaged.
Syndication Requirements and Expectations:
Social Fabric requires that all program content be syndicated at least four times.
The platforms accepted for social shares are Instagram, Facebook, Twitter, and Pinterest.
In some cases, certain platforms may be required for a campaign. If this is the case, it will be outlined in the Campaign instructions.
If syndication will appear on your Facebook Page:
If syndication will appear in your Instagram Feed:
Disclosure – #ad [ad] or ad is included for disclosure

The disclosure MUST be placed at the beginning of your social share so it does not appear hidden in the messaging. It must be clear.

If sharing on your Instagram story you must include AD and it must be clearly visible.
Use all campaign hashtags outlined in instructions in all social shares.
Blog post link must be included in the social share.
Social Shares should include a photo that relates to this campaign and shows the campaign product. If you had a draft you must use an image that was in the approved draft.
We recommend that you syndicate your content several times (spread out, not one after another) on your chosen platforms while the campaign is active in order to keep the content visible for the duration of the program.
Although we only require 4 syndication links as part of the campaign, we highly encourage you to continue to promote your content even after the due date in order to receive ongoing engagement on your hard work!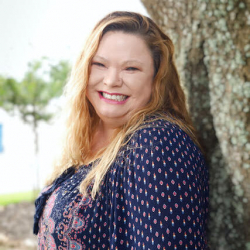 Latest posts by Heather Brummett
(see all)