How To Sign Up and Set Up Your Profile In Social Fabric
Welcome! Whether you are a new member or back after taking a break, we are so happy you are here now! This tutorial is for new members who want to sign up and get started. Immediately upon signing up you need to set up your profile in Social Fabric. This will allow you to apply to campaigns and make submitting content easier. This is also how you will set up your payment and be sure payment is processed properly.
First things first! Sign Up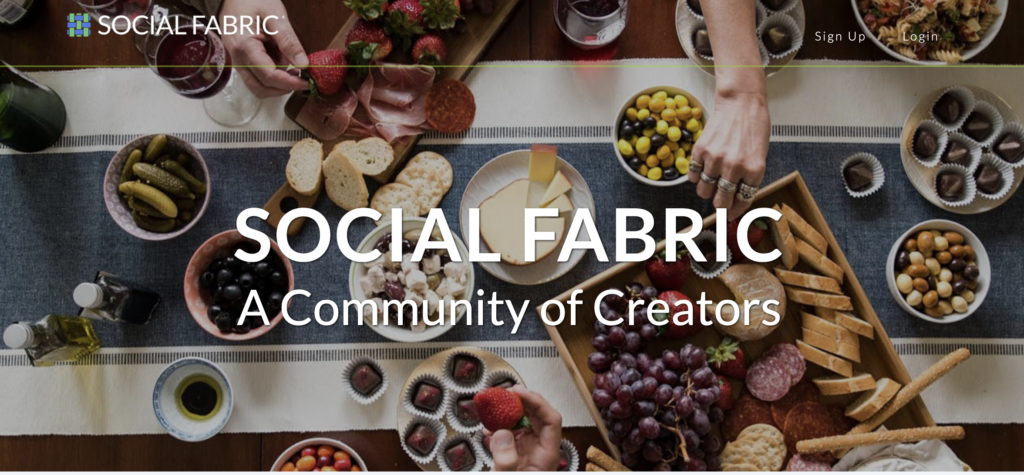 On the main Social Fabric page, you will see a place to sign up. Click on that to begin signing up and setting up your profile.
You will have a few screens that explain our terms and conditions and expectations. Once you have read completely you can proceed. Click on Get Started Now.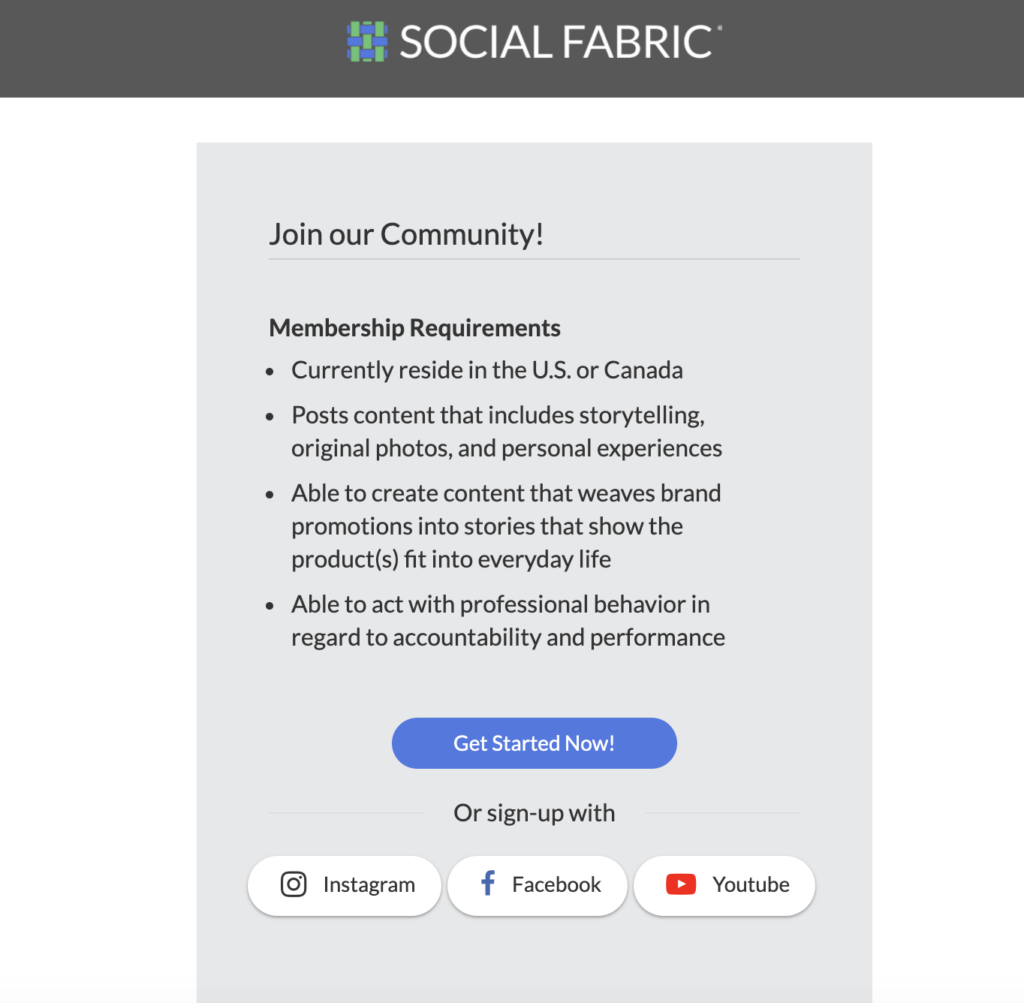 Connect Your Social Channels
If you were invited or are a current member see a full tutorial on this here.
As a new member in the signup stage, you will see a screen like the one below and you MUST connect to at least one social channel or blog to proceed.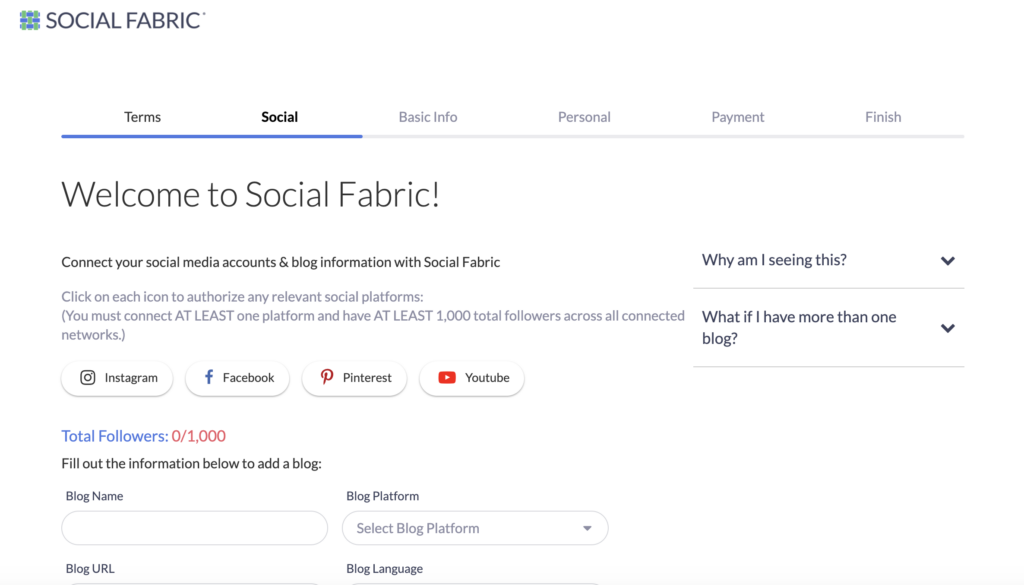 Next, you need to set up your basic and personal info. This must be filled out.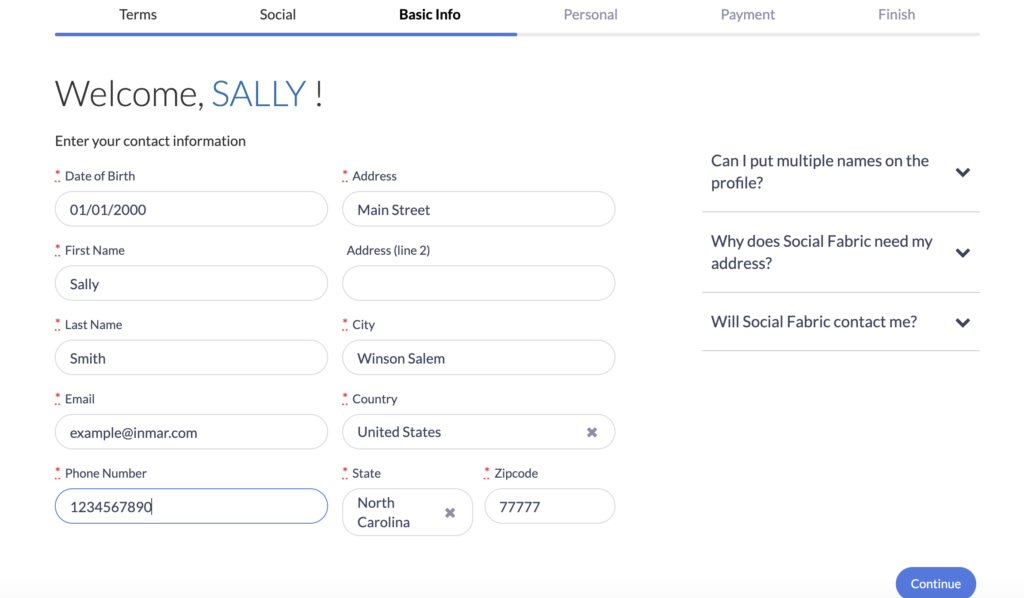 Next, fill out your payment info. This is where your payment will go once you have completed a campaign. You must put in your bank info. For your Tax ID Number, you can enter a Tax ID if you have one. If you do not, you can enter your social security. Once filled out you can click Continue.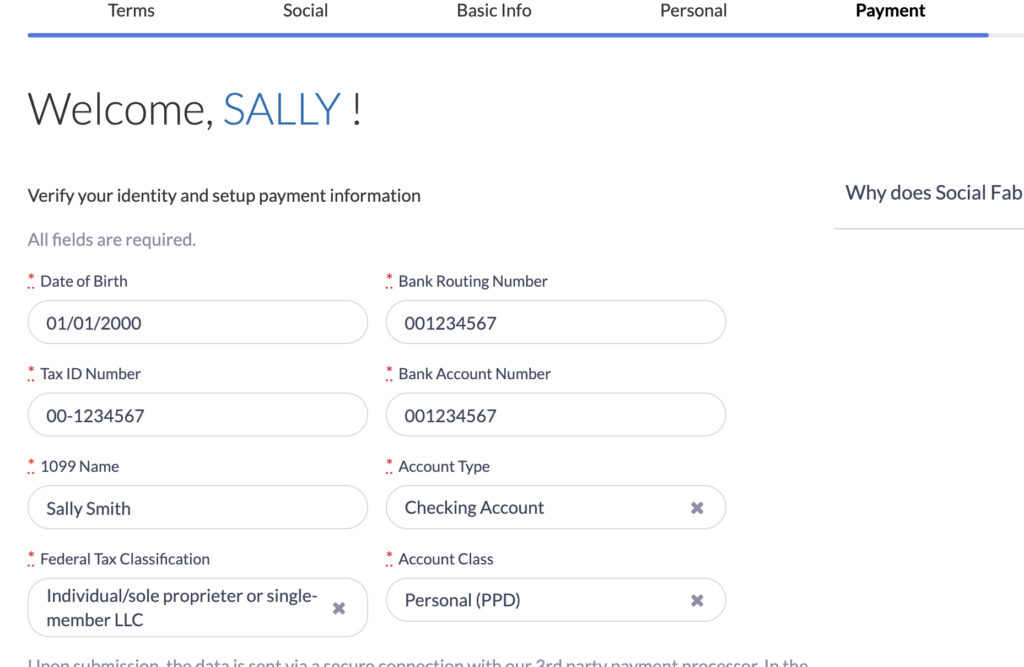 Once your basic info, personal info, and banking info are complete you will be taken to the Social Fabric Opportunities Page. If you see that no opportunities are showing, you may need to add more details to your profile. Fixing this is easy.

At the top right you will either see a placeholder for an image. Click on that and you will see a drop-down menu. At the top click on Profile. When your profile is open you will see several things that need to be completed. You will see the sections in red that need attention. Click on each tab and then complete the items. The items on each screen that are in red must be completed.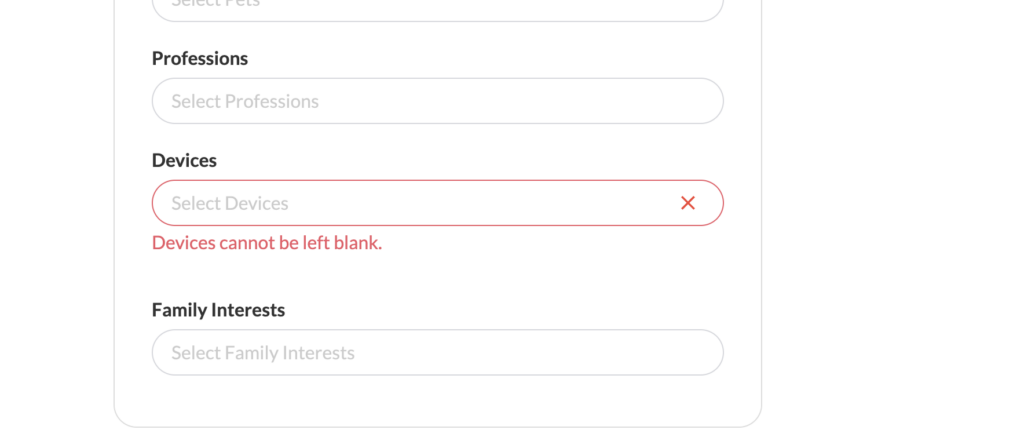 If you are interested in platform-specific campaigns, like Instagram, you must connect your account. A full tutorial on connecting social channels can be found here.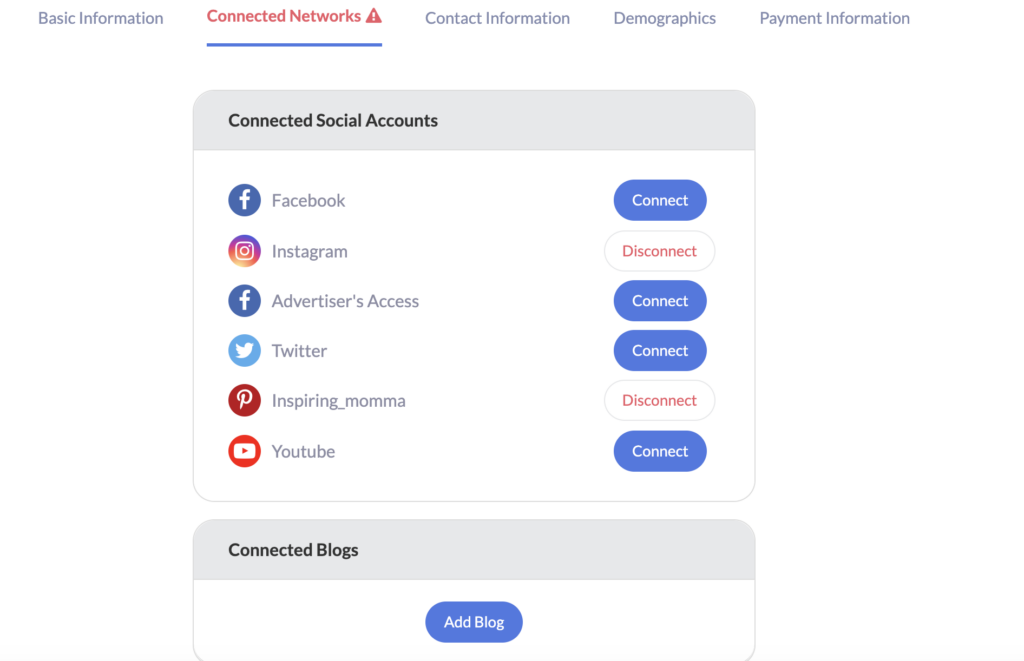 Once everything has been filled out you can click on opportunities under your profile and you will see the campaigns relevant to you. EX: Instagram specific or Blog specific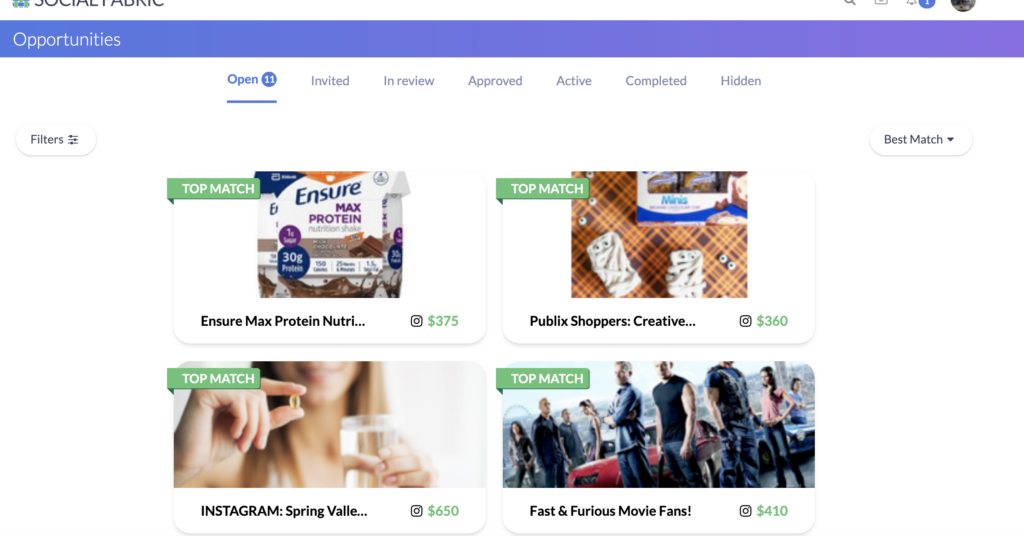 You can now apply to open campaigns!
This is current as of 9/9/2021.
Log in to Social Fabric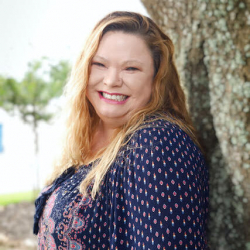 Latest posts by Heather Brummett
(see all)