Tips To Make Your Application Shine
Applying to campaigns can be exciting and challenging at the same time. Have you ever wondered what that trick was to get a campaign? Well, there is not a trick, but there are some tips that we can share with you to help your application shine.
Are you a fit?
It is important to note that many times client is looking for someone very specific. When you read the campaign posting you will get an idea of what they are looking for. You will see things like special retailer enthusiasts, specific niche influencers, specific platform look or style, specific age or lifestyle, specific locations, and/or other demographical information. Be sure that you are a fit for what they are looking for before continuing the application process. Share all about you and your readers. Demonstrate how your platform fits the brand's needs and is a fit for this campaign. Even if you think it is obvious, go ahead and spell it out.
Is this relevant to your audience? Why?
They may ask for you to submit a link to a relevant post. This is so they can get an idea of what to expect from you. Your example should be a post that closely matches the campaign you are applying for (beauty, food, tech, party, etc.). It should also showcase your photography skills. Large, clear photos have a significant impact during the selection process. Feel free to submit more than one link.
Answer all the questions!
Each question is asked for a reason! This is your time to shine! Be as specific and honest as possible. If you do not agree to the timing or location you would need to visit this needs to be clear upfront. If you have a brilliant and unique idea share it now!
Is Your Profile Current?
Is your profile completely filled out? Are your social channels connected? Before applying check your profile and make sure you do not have any alerts of items that need attention. Be sure all of your social channels show connected. Learn more about connecting your social channels here. If you are new to the platform start here to learn how to set up your profile.
Ideas Matter
When you see a question asking about your pitch this is your time to shine! Reference the posting again to see what the client is looking for. How can you make this unique and engaging? If it is for a recipe share how you will incorporate your recipe into an engaging post. If it is a lifestyle post, share your story and how it will come to life.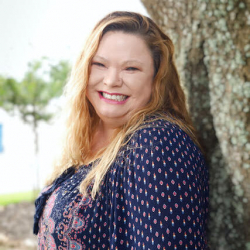 Latest posts by Heather Brummett
(see all)