How To Find Open Campaigns In Social Fabric
Applying for a campaign is easy using our platform, Social Fabric. To apply to campaigns, you first need to find campaigns that are a match for you and your audience.
If Social Fabric does not automatically open to the oppertunities, you can find it by clicking on your photo in the top right. There will be a drop-down menu. Click on opportunities.
On the opportunities page, you will see open campaigns.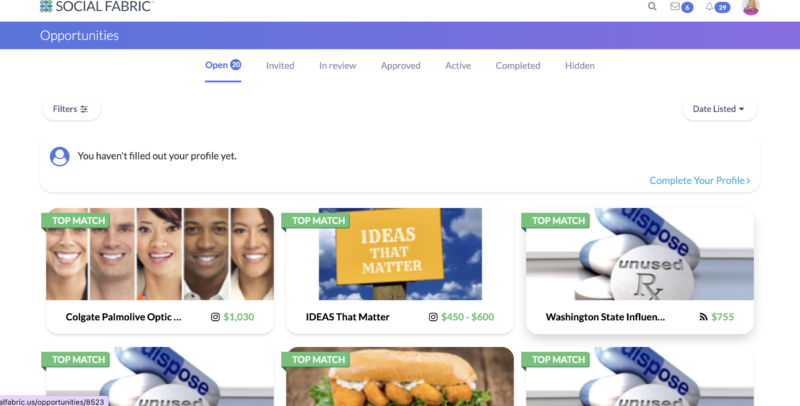 On the left you have the option to filter opportunities by platform, category, retailer, and client. Or you can skip the filters to see all.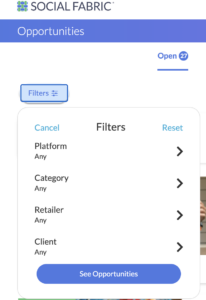 On the right, you have the option to sort the opportunities. The auto sort is the best match for you based on your profile. You can click on the drop-down menu to change this.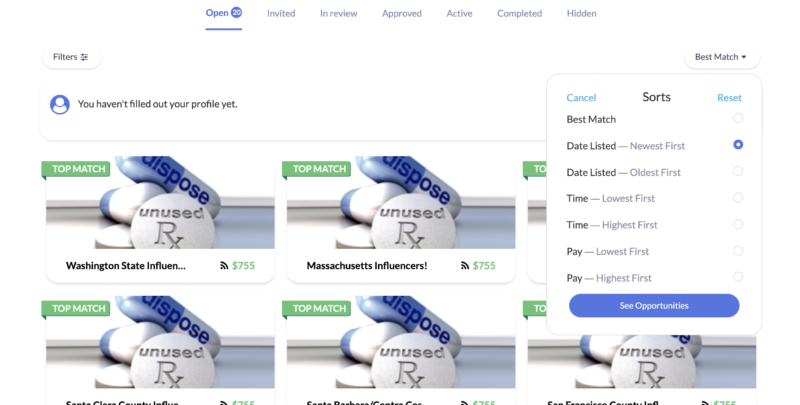 When you click on an opportunity you will bring up that campaign quick overview. This is where you will find the type of influencer that the client is looking for, what products will be highlighted, what platform you will post on, what tasks are required of you, and the dates for each task.

It is very important that you read all of the details. Check your content calendar and vacation calendar to confirm that you can meet the deadlines prior to applying.

You will see the payment listed as well.
If you have any questions about a campaign you can stop now and email the CM listed at the bottom of the screen. Do not apply if you are unsure if you can do the campaign.
Once you have read over the details you will click select on the round you would like to apply to.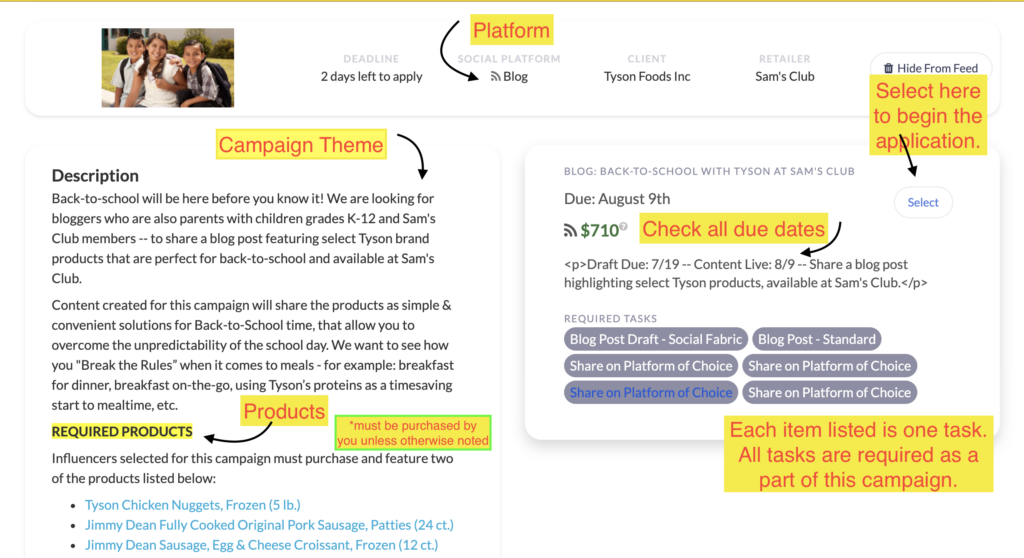 Now you are ready to apply. This is your time to shine! Here are some tips to help you fill out your application.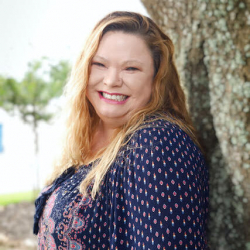 Latest posts by Heather Brummett
(see all)