How To Submit Instagram Stories Manually In Social Fabric
If Social Fabric is having trouble fetching stories when you go to submit or you see an error message the system will allow you to submit your stories manually.
So the next steps to submit are below:
On your profile pic in the top right click for a drop-down menu.
Click on OPPORTUNITIES
Once your opportunities page is open look at the tabs along the top and click on ACTIVE.
Under Active you should see the campaign that you working on. Click on that campaign.
Once you have opened your opportunity you will see 4 tabs on the top. Click on TASKS.
Then you will see the screen where all content is submitted for approval.
This time click on Instagram Stories on this screen.
For Stories, you can choose to submit manually and add your stories that way.
*If you only see the connect Instagram option, refresh that page and you should see the option to submit manually beside the Connect Instagram. *
Click submit manually,
Click in the box to upload your files. Those files will be your stories that you saved and the screenshot of stats/ views for each one.
Be sure to include your stats screenshots. That is very important. Here is the how-to find your story analytics.
You will upload 1 analytics screenshot for each story. So for example, if your campaign requires 4 stories, you will submit at least 8 uploads. 4 stories + 4 screenshots of the analytics. You will submit more if you have additional story frames.
Be sure that AD is clearly visible.
For a story as a social share, you will load 1 story and 1 analytics for that share.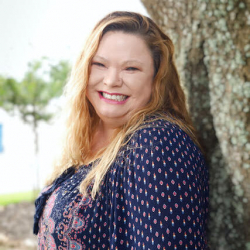 Latest posts by Heather Brummett
(see all)