How To Update Your Notification Settings
Social Fabric has made updates to the notification system to make your user experience a better one. We encourage everyone whether you are a new member or a long-time member, to go in and check your settings.
To check or change your notification settings, please follow the steps below.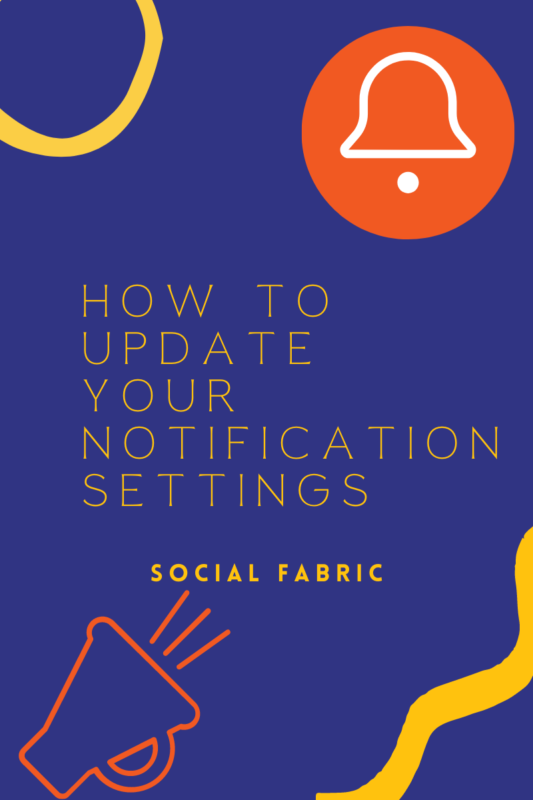 You will start in your user settings here. Click on your photo in the top right and then click Settings in the drop-down box.
Click on settings.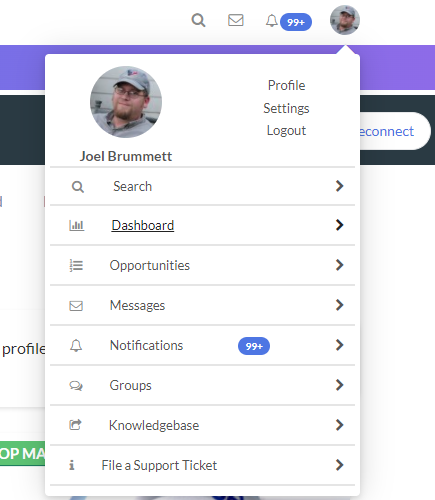 You will see your current email. You have the option to update that email in that section.
Next, you will see the notification preferences. You can move the toggle to blue to receive content emails and invitation emails. In the same box, you can check the frequency of the general emails.
Options are:
Yes, hourly
Yes, daily
Yes, weekly
Never
The next box will be for categories. You should choose the one that best matches your niche. Can choose as many as you would like. This is also the type of content you would create and would be a fit for your audience.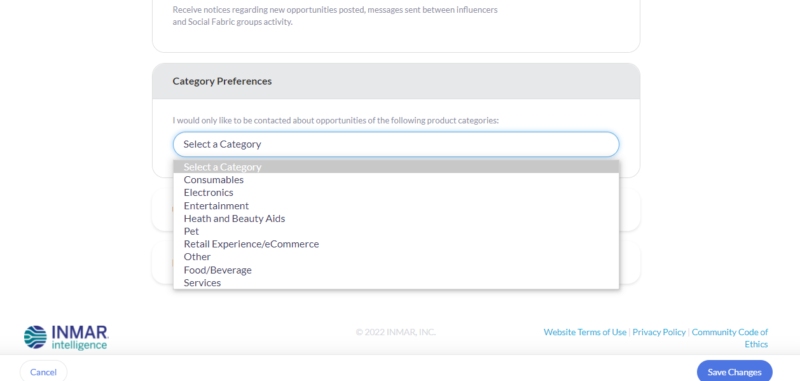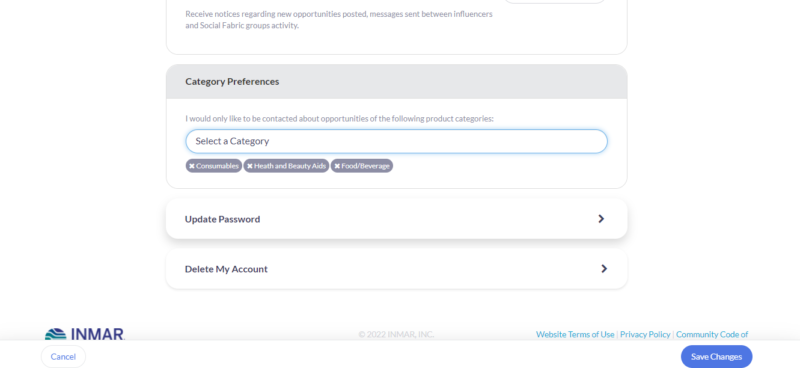 Lastly, you have a chance to update your password on this page.
Once done, click Save at the bottom.
You are all set now!
While you are in your profile, there are a few more things we would like to share to help make your Social Fabric experience a great one!
Are your social channels connected to your profile? Here is a tutorial to help with that. Currently, you can connect your TikTok, Instagram, Blog, Youtube, Facebook, Pinterest, and Twitter. If you have a blog you should also check that your Google Analytics is connected properly. If you need help with connecting your Google Analytics check out this article.
Keeping your profile up to date will help you find opportunities that are a good fit and allow us to find you if we are looking for certain influencers for specific opportunities.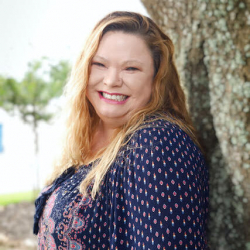 Latest posts by Heather Brummett
(see all)